Scarab 32 plywood details now available.
Plywood details for this boat are now included in the plans. All updates have been sent to customers who have ordered the plans. If you have bought the plans and have not received these updates let us know.
Boats for sale
Scarab 18 trimaran plans price reduction
The price of the Scarab 18 trimaran plans is reduced to $100 (normally $150).
Full plan set $100 AUD

Also our book Backyard Boat Building is now only $5.
Scarab 32 trimaran
The prototype of the Scarab 32 (Ray's personal boat) is progressing well. There are some pictures of this build on Building the Scarab 32 Prototype.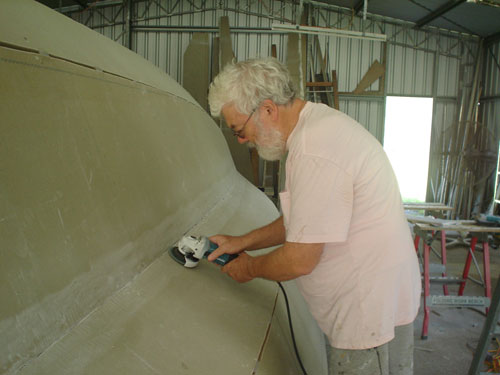 Fran's blog
Builder's blog has moved to Yendys Boats Queensland web site, our boat building site.