14 March 2019
It's been quite a while since the last entry but I have been busy.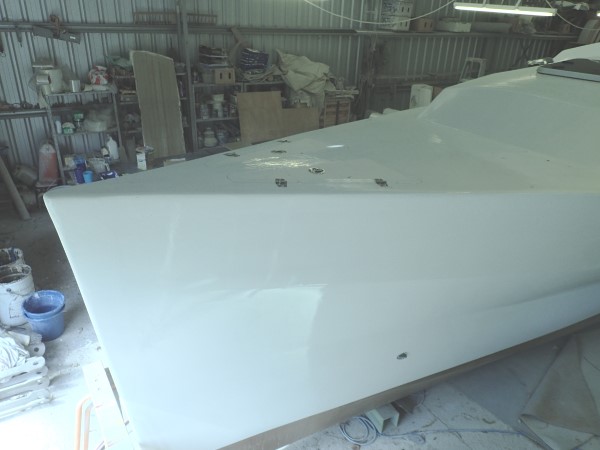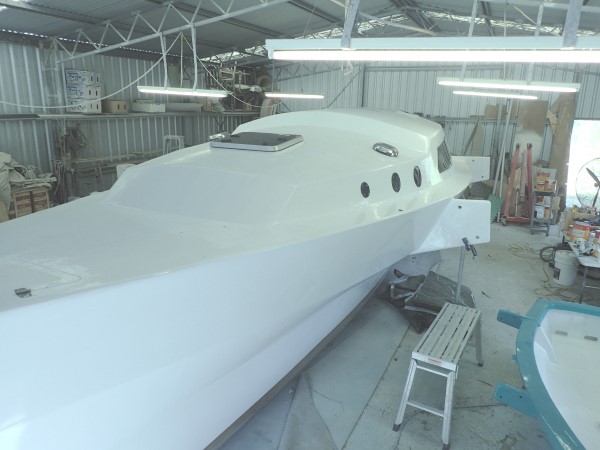 The non skid Kiwi Grip has not been applied to the deck yet, only the hatches. Still to come up front is the Fore Stay tang, Anchor roller and Anchor Winch.
You can see the Fore Hatch and the two round things just behind are solar powered vents.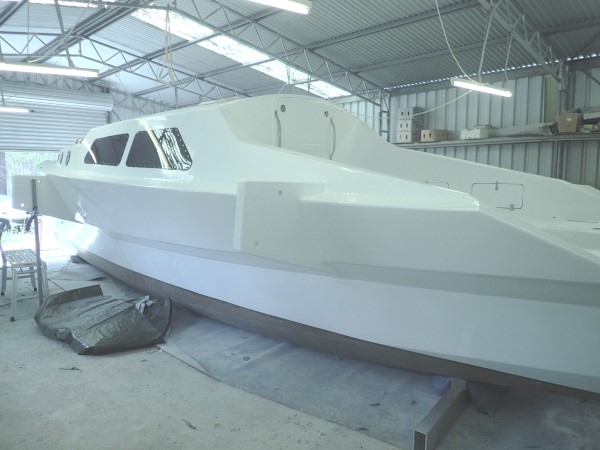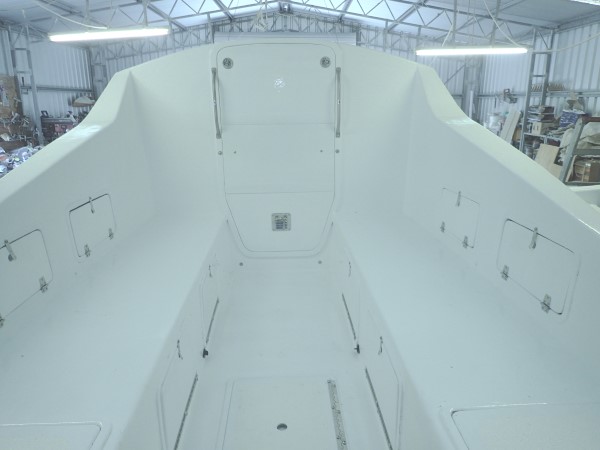 Cockpit is finished except for the non skid on the floor, seats and coaming tops.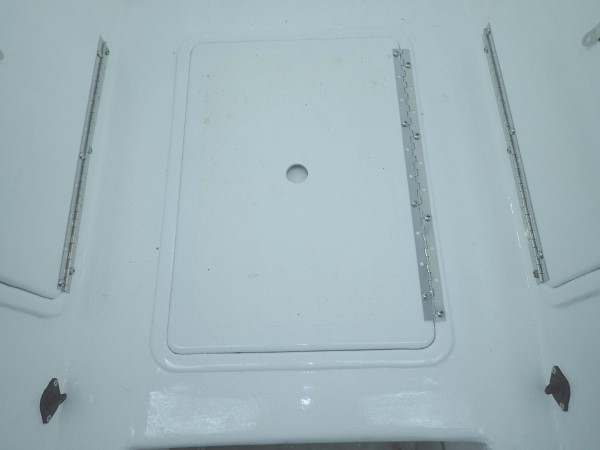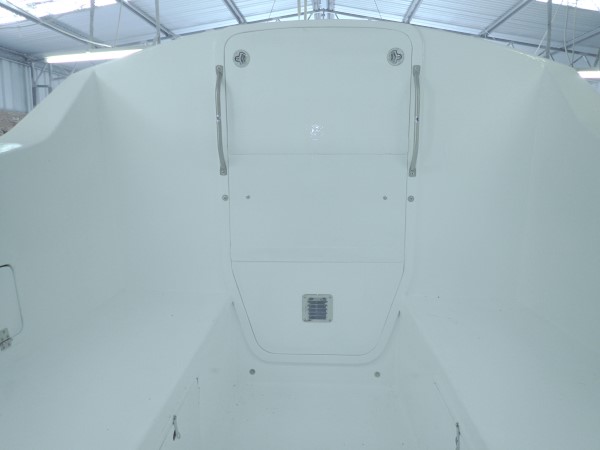 Lid to the wet locker which will house 3 or 4 20 litre containers of fresh water. The companion way boards (3) with locking latches at the top and inlet vent at the bottom. This vent will keep the interior ventilated using the solar vents when the boat is unattended.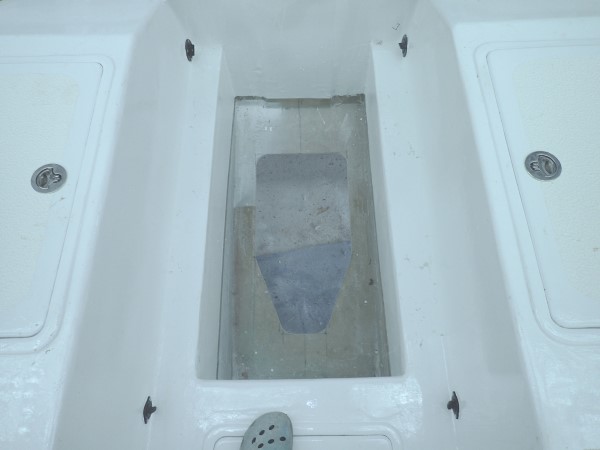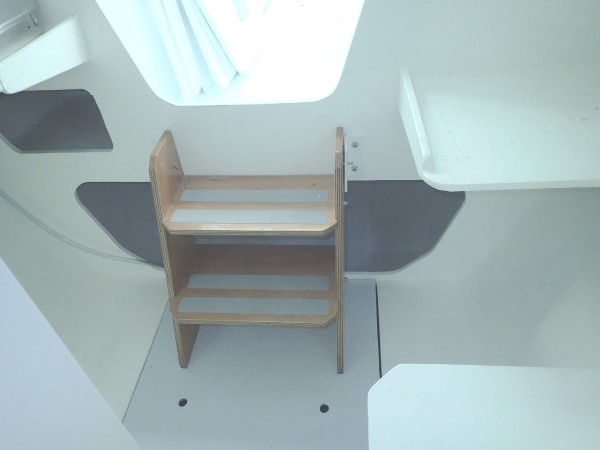 Still being built is the outboard motor opening. Stairs to get up to the cockpit level, very sturdy and built from 18mm marine ply, removeable if required.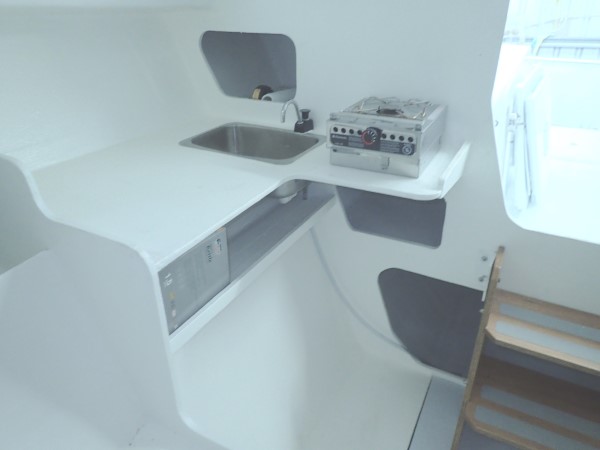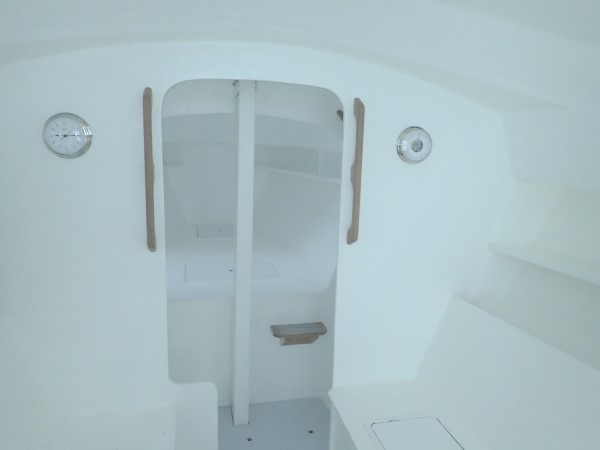 Galley, starboard side looking aft. Opening through bulkhead. Foward of the bulkhead on the port side will be the Porta Potti and on the starboard side the shelf for the portable fridge. Obligitory ships clock and barometer port and starboard.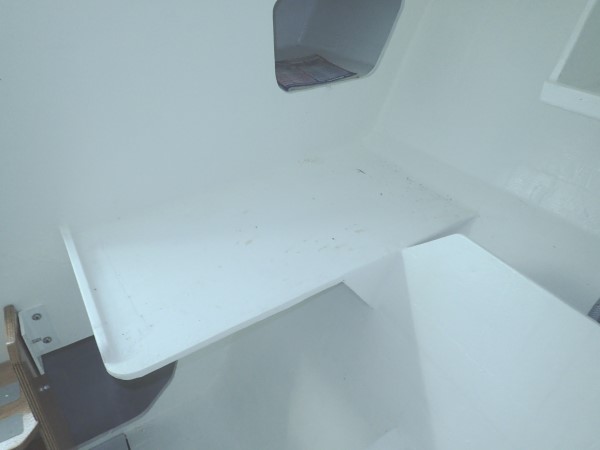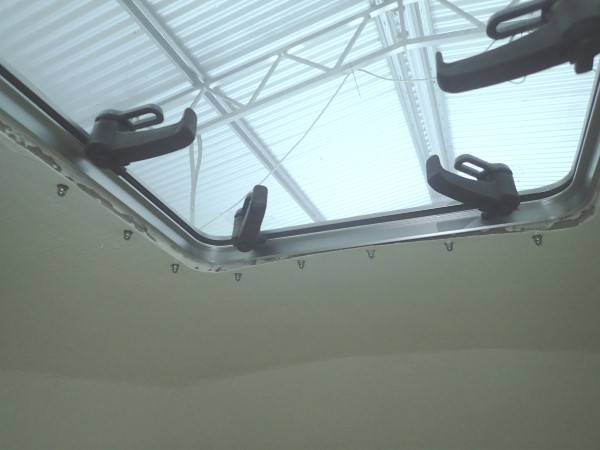 Navigation shelf port side looking aft. The skipper will sit on the end of the port settee while he plays. Fore hatch from inside.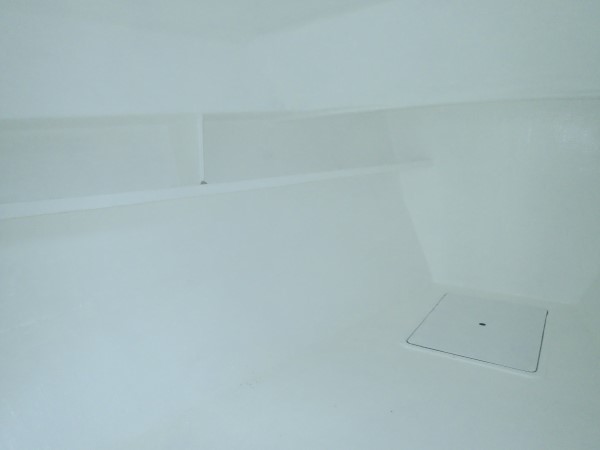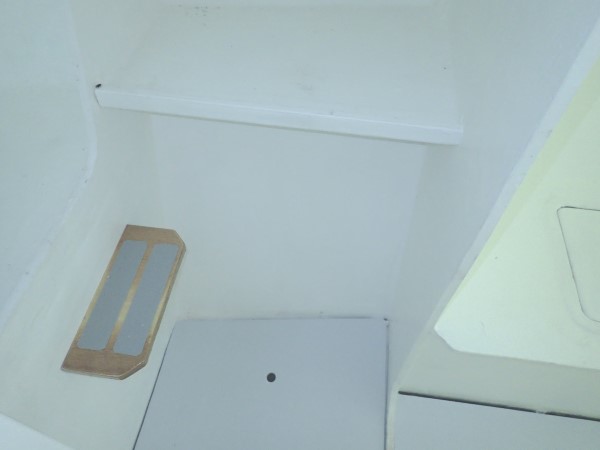 Fore cabin Vee Berth with shelves port and starboard. Step up to Vee Berth (18mm ply). Fridge shelf above.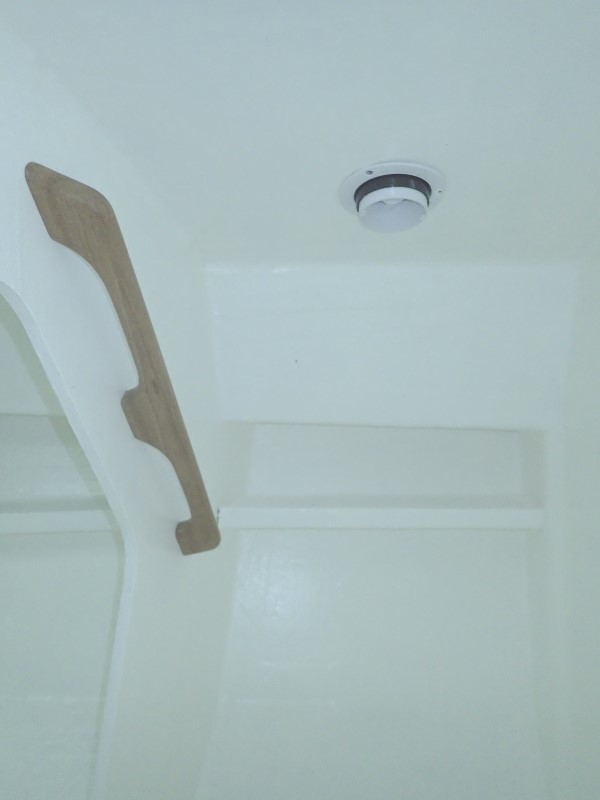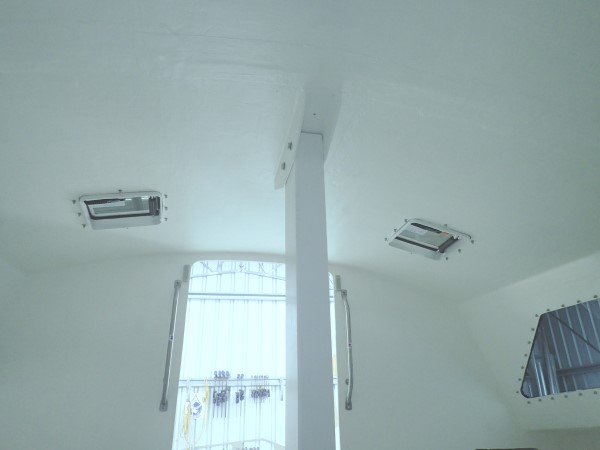 Shelf, hand rail and solar vent in toilet area. Main mast post with ventilation hatches in front of main bulkhead.