Scarab 10 trimaran
This design is for the beginning builder. Some experience with tools is needed.
See pictures of the boat under construction.
The Scarab 10 is a new design. The boat can built in plywood or foam. It is 10 foot long with a free standing mast, single sail and sliding tubes connecting the floats to the main hull, dagger board rudder and centreboard. The boat was designed to be sailed by one person or two small people. The prototype is almost finished. Will post more pictures soon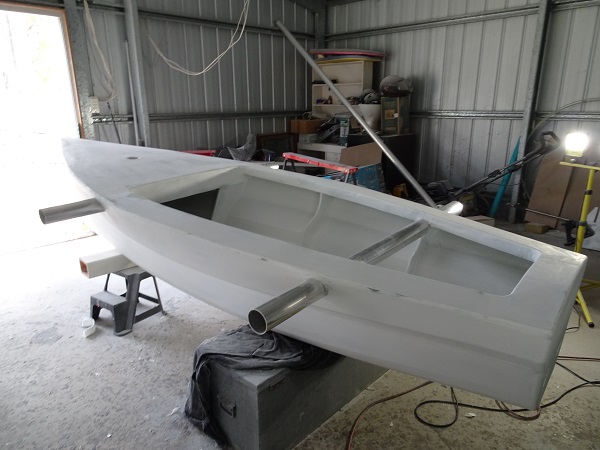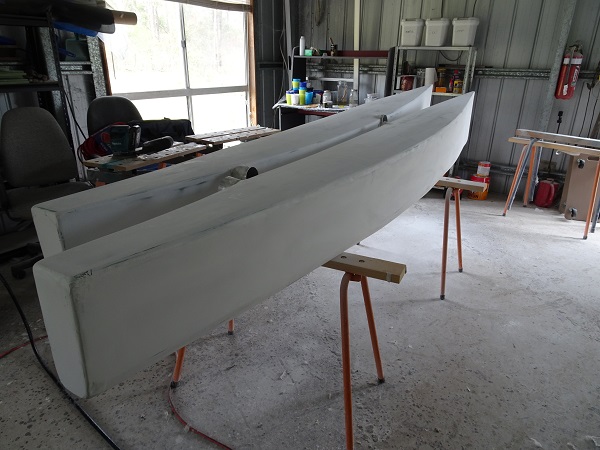 Buying plans
Study Plans: sent in PDF format within 24 hours. Study plans are provided to show a dimensioned general layout and sail plan, accomodation and a basic material list. Some other details may also be included. The boat cannot be built from the study plans but are provided for information and basic pricing.
Plans: the full plan set is required if the you want to build this boat. It contains all the information and dimensions required. The plans are presented in PDF format. These can be printed on your home printer on A4 size paper or sent to a photo copier to enlarge to A3 size. Plans consist of 25 drawings in PDF format emailed within 24 hours.